Toyota Dealer near San Antonio, TX

Toyota vehicles are versatile and reliable, which is likely why you're searching for a Toyota of your own. Thankfully for you, our Toyota dealer near San Antonio, TX, has a vast inventory of new, used, and certified pre-owned vehicles of all body styles. To make things even better, we here at Toyota Boerne have a complete service center, too.
So, if you're on the hunt for a great Toyota vehicle, contact us to schedule a test drive!
Finding Your Perfect Toyota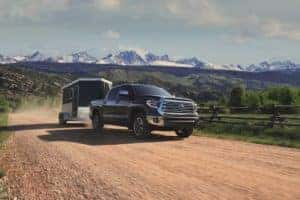 When it comes to purchasing a new Toyota, you'll want a vehicle that aligns perfectly with all your lifestyle needs. Fortunately, our Toyota dealership near San Antonio has a vast selection of vehicles, so you're sure to find the perfect one for you.
Are you looking for a spacious SUV capable of taking you off-road? If so, we recommend you check out the Toyota 4Runner. What about a high-powered truck? For drivers who want an impressive towing capacity, take a look at the Toyota Tundra. If you're seeking a slightly smaller vehicle with impressive fuel efficiency, why not give the Toyota Camry a try?
If you're excited to start browsing for your new Toyota vehicle, click over to our online showroom. Here, you can filter your search based on body style, features, and more.
Toyota Dealer Service Center
In order to continue making memories with your Toyota vehicle for years to come, routine care is important. Bringing your Toyota to see an experienced mechanic for a checkup—similar to visiting your doctor for a wellness exam—is crucial. Fortunately, here at our Toyota dealer near San Antonio, TX, we have all the tools needed to keep your vehicle healthy.
Using our state-of-the-art equipment, the team of Toyota-certified technicians at our service center will be able to quickly and accurately diagnose any issues or concerns with your vehicle. To make things even better, many of our trained technicians are also certified by the National Institute for Automotive Service Excellence (ASE), which further ensures that your Toyota vehicle will always receive the best possible care.
Whether your vehicle needs an oil change, its tires replaced, battery checked, or a full repair, our technicians are here to help keep your Toyota vehicle on the road for all the miles ahead.
Getting Around San Antonio TX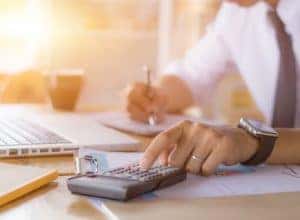 The historic city of San Antonio, TX, has a lot to offer for folks interested in the arts or just wanting to hit the town. With the Alamo and the Missions National Historic Park in your own backyard, history lovers will enjoy visiting these locations, even if it's for the second or third time.
After spending a day walking through history, you can take a short walk to the downtown district to grab a bite to eat or do some shopping. Fortunately, cruising the streets of San Antonio is easy when you have a Toyota vehicle.
Learn More About Our Toyota Dealership Today
Whether you're looking to purchase a new vehicle or keep your current model in tip-top shape, our team at Toyota Boerne is here to help every step of the way. If you're ready to cruise the streets of San Antonio, TX, in a great Toyota vehicle, visit our dealership to learn more today!