Toyota Tacoma Maintenance Schedule

Scheduling regular service appointments is important for all vehicle owners near Boerne, San Antonio, and Kerrville, Texas, especially ones who tackle busy traffic and off-road conditions on a regular basis. What sort of maintenance appointments do you need to schedule to keep your Toyota Tacoma running smoothly?
The team at Toyota of Boerne put together this Toyota Tacoma maintenance schedule to answer just that! We'll walk you through the various milestones your Toyota Tacoma will reach in the upcoming years and advise you on what appointments you should make. Then, schedule a service appointment with us when you're ready!
The First 5,000 Miles
The first 5,000 miles in your Toyota Tacoma will fly by, so don't forget to make a service appointment when you have a spare moment. Our technicians will perform regular maintenance on your truck, including:
Tire rotation
Brake pads visually inspected
Fluid levels checked This first checkup is pretty routine. In fact, many of the services your vehicle receives during this first appointment should be performed after every additional 5,000 miles to avoid any issues down the road.
10,000 Miles of Adventure
When your truck reaches 10,000 miles, you'll want to schedule another maintenance appointment at the service center. A technician will replace your truck's oil and change the oil filter so that your vehicle's engine stays lubricated and clean.
In addition, we'll take a look at your truck's brakes and tires to assess any regular wear and tear or unexpected damage. If there's an issue, one of our technicians will repair or replace the necessary part and have your truck running smoothly again.
Powering Through 15,000 Miles
When you've been on the road for a little longer, your Toyota Tacoma will need maintenance, such as inspections of:
Steering linkage and boots
Brake lines and hoses
Ball joints and dust covers
Our technicians will check these parts of your vehicle to ensure that everything runs smoothly for miles to come.
30,000 Miles Down the Road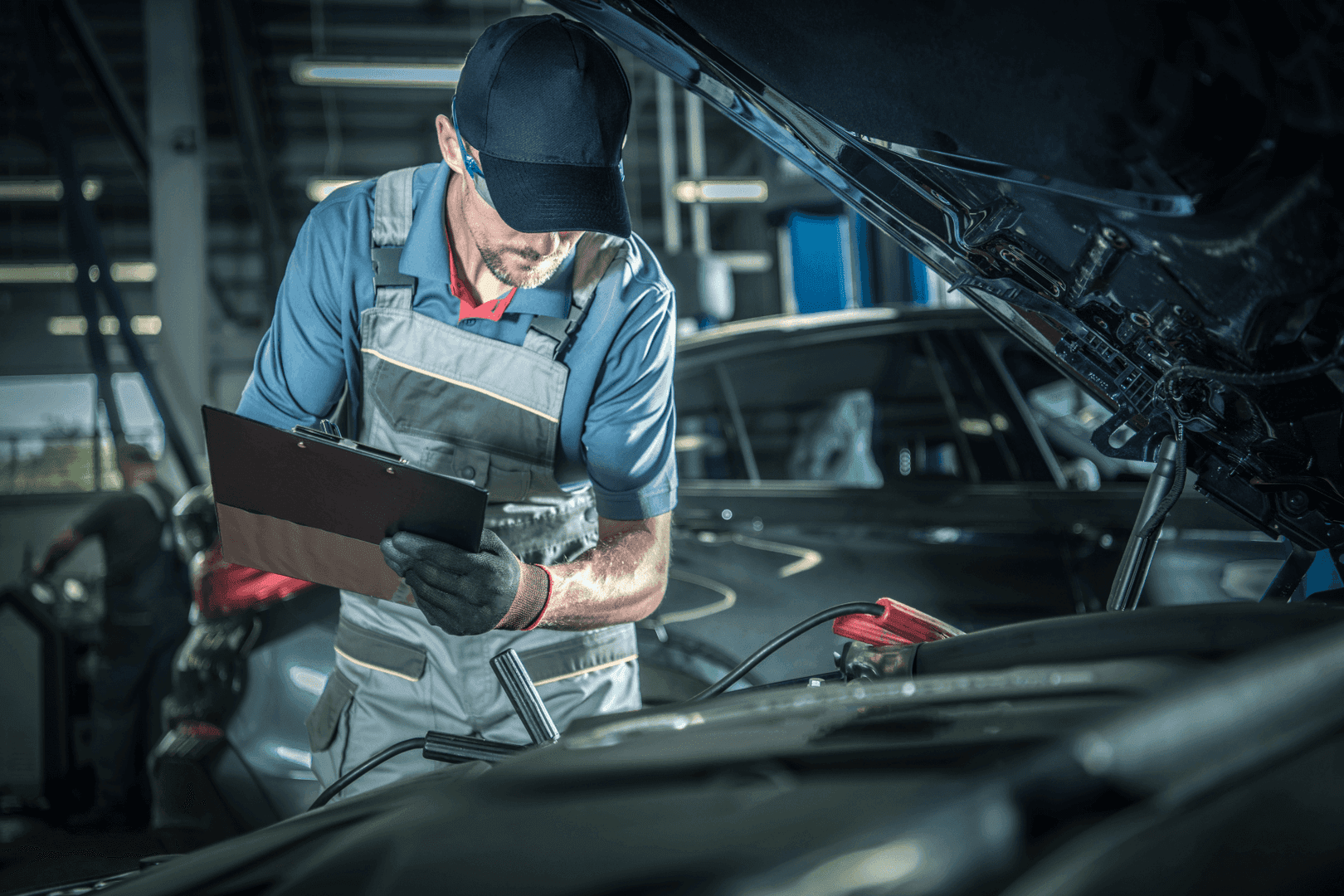 When you've spent 30,000 miles or so on the road, you'll want to schedule another routine service appointment. However, if your adventures regularly take you off-road, you may want to have your engine air filter checked and the propeller shaft bolt re-torqued and lubricated. The dust and uneven terrain can sometimes cause these parts to deteriorate faster, so it's good to have them checked early on.
Check in at 40,000 Miles
Inspecting various aspects of your Toyota Tacoma is important, especially after 40,000 miles. At this service appointment, your vehicle's fluid levels, engine coolant, and brake lines and hoses will be checked. Your cabin air filter will also be replaced. If there are any issues, one of our technicians will fix them and have you back on the road in no time.
60,000 Miles of Exploring
After traveling for 60,000 miles, you'll want to schedule another service appointment. Your technician will inspect the following:
Fuel tank cap gasket
Fuel lines and connections
Fuel tank band
Fuel tank vapor vent system hoses
It's important that you have these checked so that they function properly and are ready to fuel your next adventure.
On the Road and Off-Road for 80,000 Miles

For drivers who venture off-road frequently or tow a lot of gear, it's a good idea to check certain aspects of your Toyota Tacoma at the 80,000-mile appointment. Your technician will look at the following:
Ball joints and dust covers
Steering linkage and boots
Engine air filter
Off-road conditions can impact the functionality of these parts, so it's important to have them checked when you schedule a regular service appointment.
100,000 Miles and Beyond
With so many miles behind you, you'll want to ensure you keep following your truck's maintenance schedule. Continue to have your truck's tires rotated and oil changed regularly. In addition, you'll want to keep an eye on your vehicle's fluid levels and engine coolant.
Schedule a Maintenance Appointment Today!
If you have any questions about your Toyota Tacoma's maintenance needs, reach out to the team at Toyota of Boerne! We're always here to answer any questions you may have about your vehicle's maintenance schedule.
When you're ready to schedule your service appointment near Boerne, San Antonio, or Kerrville, TX, give us a call. We strive to make caring for your Toyota Tacoma as easy and stress-free as possible.