Our Story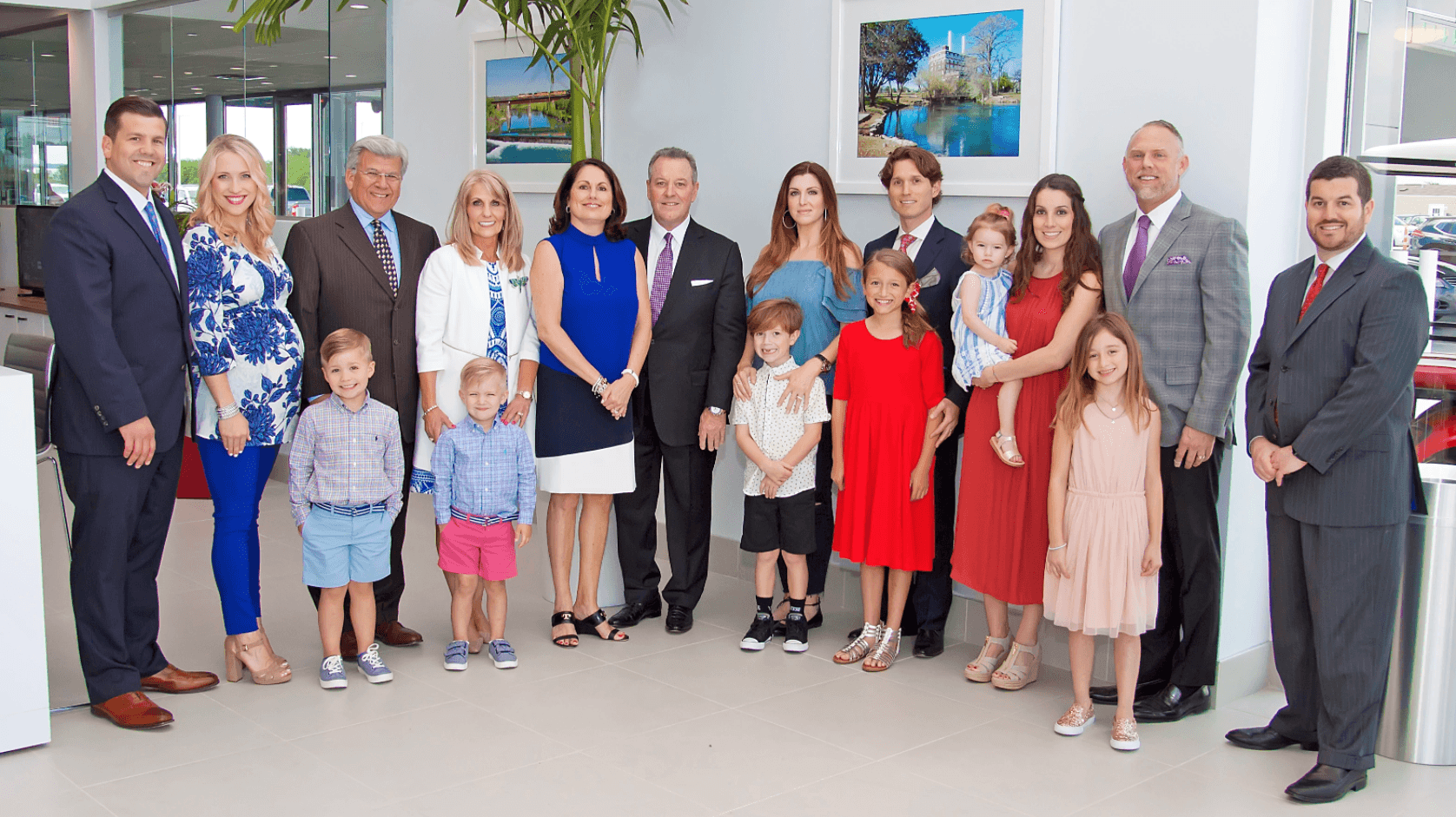 In August 2008, Vic Vaughan took ownership of Toyota of Boerne with a single goal: to offer the people of San Antonio and South Texas a genuine family owned business that really does treat customers like family.
The genesis of the business actually came on the heels of an unexpected illness to Vic's wife, Cheri. It was during that time that Vic watched his family come together from points all over the country to be at his and Cheri's side during her recovery. Watching the entire Vaughan clan in the same place laughing, crying and praying together caused Vic to wonder "what if?" What if everyone in the family could live and work together on a daily basis? What if each of them moved from their respective locations and became part of a true family business? What if every day that Vic went to work he saw the smiling faces of his wife, sons, daughter, granddaughter and even his mother as he walked in the door?
Today, when you walk into Toyota of Boerne, you'll always find a Vaughan family member at the dealership. There's Cheri roaming the floor talking to customers and managing Lola's Boutique. You might see Roberta, Vic's mother whom he moved to be closer to the family, stop in for lunch and a chat with her son. Shawn, Vic's oldest son, will be hard at work till late at night as the General Manager. Blake, Vic's youngest son, will be splitting time between managing the internet department and Customer Care Center. Vic's daughter Brittany can be found every Saturday working as a service cashier and at Lola's Boutique. Vic's son-in-law, Chris, directs the New Car Sales Department. There's also one giggly, precious member of the family you'll likely see and hear from time to time at Toyota of Boerne. It's Vic's 7-year old granddaughter, Lola, the namesake of the on-site boutique at the dealership.
The family friendly atmosphere isn't just limited to the Vaughan clan either. Berto Guerra is Chairman & CEO of Avanzar Interior Technologies (a key supplier to the Toyota Tundra plant in San Antonio) and co-owner of Toyota of Boerne. Berto has a son, Christian, that is the General Manager of one of our family dealerships. Every employee is also encouraged to bring their children and grandchildren down to the dealership to visit any time.
Located just 8 minutes from Loop 1604 on 1-10 West, Toyota of Boerne is one of the premier Toyota dealers servicing San Antonio, Boerne, Kerrville, Fredericksburg, New Braunfels, Bandera, Comfort, Helotes and the surrounding Hill Country.
As you approach the dealership, you'll immediately see what makes Toyota of Boerne different. Acres and acres of brand new Toyota Tundras greet you on the drive in to the dealership and leave little doubt as to why Toyota of Boerne is the dealership "Where Toyota Buyers Go!"