Certified Pre-Owned Toyota near Boerne TX

The best vehicles are built to last. When you shop for a car, you expect to get something that will stay with you for a while. You expect to have something reliable, even if it's not brand new.
Toyota Certified Pre-Owned (CPO) vehicles are great choices for drivers looking for something new to them that still runs as well as it did when it left the lot the first time. At Vic Vaughan Toyota of Boerne, we're here to help drivers find a certified pre-owned Toyota near Boerne, TX, and get back on the road in a vehicle they can enjoy.
Contact us today to get started!
Why You Should Buy a Certified Pre-Owned Toyota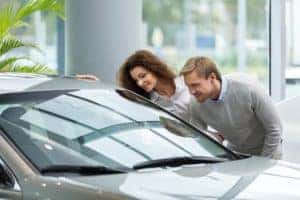 For some drivers, they want to find a pre-owned vehicle that can still get the job done. Your goal remains the same in what you're looking for in a car: something that gets around town, has features you want, and is efficient and effective on the road.
A certified pre-owned Toyota vehicle can be a great choice, as Toyotas are reliable vehicles built with quality and longevity in mind. The certification process for a certified pre-owned Toyota vehicle ensures that every detail is considered.
Every vehicle up for consideration is a maximum of six model years old. They have 85,000 or fewer miles on their odometers and have to pass a rigorous 160-point inspection before receiving approval as a certified pre-owned vehicle.
This provides peace of mind as you make your selection. If it's labeled a certified pre-owned Toyota, you're getting a quality vehicle that still has many great years left on it.
Toyota offers another layer of protection, with manufacturer-backed coverage that includes:
12-month/12,000-mile (whichever comes first) Limited Comprehensive Warranty
7-year/100,000-mile (whichever comes first) Limited Powertrain Warranty
7-year/100,000-mile Roadside Assistance
With added benefits like these, you'll definitely feel like you're driving a new vehicle.
Difference Between Used and Certified Pre-Owned Toyota Vehicles
When looking for a pre-owned automobile, you'll not only find certified pre-owned options but used choices as well. If both types of vehicles are pre-owned, then what's the difference between them?
As mentioned above, Toyota models must meet specific criteria in order to be certified. Non-CPO vehicles do not meet these standards. They are either older than six model years, have more than 85,000 miles, or their vehicle history doesn't meet certified pre-owned Toyota standards.
Just because a used vehicle doesn't meet CPO criteria, though, doesn't mean that it isn't a quality vehicle. Certified pre-owned models are just one option for drivers who want a used vehicle.
A Large Inventory of Certified Pre-Owned Toyotas
At our dealership, you'll want to stop in to see what we have on the lot. Our inventory of certified pre-owned Toyotas is always changing. You may be able to find a sleek sedan to help with your daily commute. In that case, you can look through our Toyota Camry, Corolla, or Prius options.
Maybe you're looking for a new family vehicle and want a Toyota SUV. We offer an extensive supply of SUVs and crossovers of all sizes. For example, the RAV4 is a great choice for drivers who need extra cargo capacity but still want to keep their vehicle compact. In contrast, the 4Runner and the Sequoia offer full-size capability and amenities.
On the other hand, perhaps you need to add some muscle and grit to your driving. A Toyota Tundra or a Tacoma is a great choice. These trucks have off-roading and towing capabilities that are a perfect fit for adventurous drivers.
Our inventory of certified pre-owned Toyotas provides versatility for all styles of drivers. We constantly have new listings in our inventory, so visit us or check out our inventory online to see what we have available.
Service Your Certified Pre-Owned Toyota at Our Dealership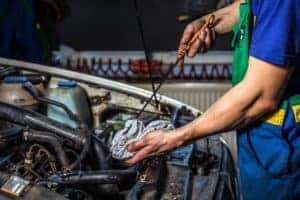 Once you purchase a certified pre-owned Toyota, our reliable mechanics and technicians can handle anything that may come up, including routine maintenance.
Our team is capable of dealing with everything from oil changes, inspections, and tire rotations to brake repairs and transmission repairs. You can have us perform the service your vehicle needs and get back on the road where you belong. Best of all, you can schedule your vehicle's service 24 hours a day thanks to our convenient online scheduler.
If your vehicle is in a collision or other unforeseen accident, you can rely on our certified collision center team to get your Toyota back into great shape. Here, we use the latest technologies and techniques to repair your vehicle up to Toyota standards. From fixing frame damage and replacing broken windows to painting scuffs and scratches, we can do it all.
Plus, we'll keep you updated throughout the whole repair process so you'll feel confident and at ease.
Take Your CPO Toyota Around Boerne, TX
The possibilities for fun are limitless when you're behind the wheel of the right vehicle. For instance, a truck or an SUV can easily handle the unpredictable roads of the Cibolo Nature Center. On the other hand, an efficient sedan will be perfect for running errands all day before going for a stroll through River Road Park.
However, treating yourself to a nice meal also counts as fun, especially when you're visiting one of the many delicious spots around Boerne. For example, Peggy's on the Green is always a great choice if you're looking for upscale dining. On the other hand, Mary's Tacos will hit the spot if you want something fast.
Visit Vic Vaughan Toyota of Boerne Today
At Vic Vaughan Toyota of Boerne, we're constantly looking out for you. Our drivers are important to us, and we want them to trust us with everything, from the purchase of a certified pre-owned Toyota to financing and service.
Visit us today to see how we can help you get behind the wheel of a certified pre-owned Toyota today and get you back on the roads near Boerne, Texas.