Used Car Dealer near San Antonio, TX

Hey there, drivers: Are you on the hunt for a new-to-you machine? Since you've found yourself here, we can only imagine you've decided a used car is exactly what you need. After deciding it's time to give your commute around San Antonio, Texas, an upgrade, your next step is easy. Fortunately for you, we here at Vic Vaughan Toyota of Boerne have a variety of pre-owned cars to choose from. We also have a team of experts across multiple departments to make this process even more fun.
What else does this entail? Inventory, financing, service, oh my! We've got you covered. Ready to see how the team at our used car dealer near San Antonio can help you? Read on for more information, and feel free to contact us with any questions.
Our Used Car Inventory
---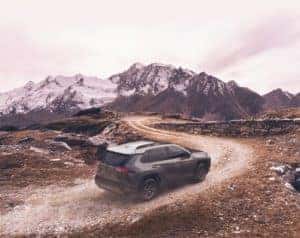 Whether you're looking for an SUV, a sedan, or something in between, our used car dealer near San Antonio, TX, has a vast selection of used cars for you to choose from. Of course, a wide selection of automobile body styles isn't all you'll find at our dealership. Here, you'll also find a wide selection of manufacturers.
We not only offer the Toyota brand. If you're looking for something unique, you're bound to find it here. Some of the vehicle makes you'll find at our dealership include:
These brands offer different advantages, but when you shop Toyota with us, you'll find we have all your bases covered, from finding parts to fit to handy model service.
Eager to find the perfect used car for you? That's great! You can get started by heading over to our virtual showroom. There, you can search by year, mileage, and features to quickly locate the used car that best suits your lifestyle needs.
On-Site Financing
---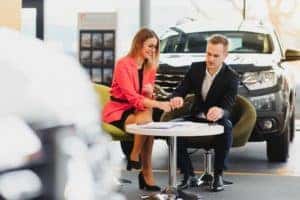 Once you find the used car for you, head over to our on-site financing center. Here, our team of expert financers will work with you one on one to craft a fully customized payment plan. With this personalized plan in hand, you can hit the streets of San Antonio feeling completely confident.
We're strong believers in providing as much information as possible, so our used car dealer team provides several online tools to help you get a sense of your financial needs before meeting with one of our experts. We want to make sure you know what to expect moving forward so you can consider each plan with full details and complete transparency.
Curious to see what your monthly payment might look like? Check out our Payment Calculator tool where you'll add information that includes down payment, interest rate, and trade-in value. Afterward, you'll receive an estimated monthly payment. You can also talk about these results with one of our financers!
Used Car Service Center
---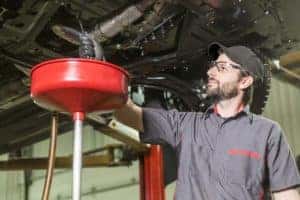 In order to ensure your used car will be in tip-top shape for years to come, our used car dealer near San Antonio is staffed by a team of certified technicians who make it easy to keep your car healthy. That's what they do, after all!
You can come to us for everything from routine maintenance, like oil changes, to more extensive vehicle repairs to the engine, transmission, brake pads, or spark plugs. All of them can be handled in little to no time at all. Want to know what it will entail? Our team can walk you through it. They'll explain the process so you'll know just what to expect.
We also know you're busy, and sometimes life gets in the way. If you need automotive maintenance done fast, we can handle that, too. Stop by our Express Maintenance center for multi-point inspections, tire rotations, filter changes, and more for pit crew speed maintenance.
Customers, First and Foremost
---
There's more to our used car service center than just taking care of what our technicians deem "needs fixing." For one, we understand you know your ride best—you're in it every day, you take it with you, and you learn the ins and outs of the vehicle. It's natural, because it's your on-road companion. You know its quirks.
Just as you know your vehicle well, you're similarly aware when it's not functioning at peak capacity. If you notice something unusual about its typical functionality—whether it be a noise in the engine or something as simple as an unfamiliar dashboard warning light—we want you to tell us. That way, we can work together to diagnose the root issue and take care of it.
Picking Up Parts
---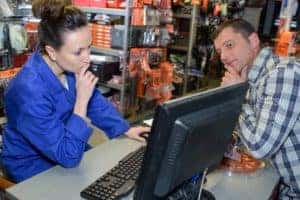 In tandem with service, our dealer also offers a well-stocked parts center that supplies every component you might need, from the top of your ride to its undercarriage. If you need something and for some reason we don't have it, we can order it in a flash. Then, when it arrives, we'll call you to let you know it's ready to be picked up.
Likewise, all our parts are OEM (original equipment manufacturer) components. That means they're genuine Toyota parts, fresh off the same assembly line as your vehicle, and built to fit perfectly every time.
Visit our website to order parts.
Getting Around San Antonio
---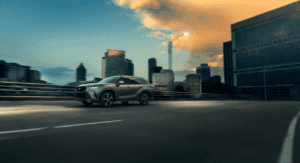 Now that you know which ride you're ready to drive home, what's the next step? We think it's time to take it on the go. After all, San Antonio is full of history, and there's a lot to do, whether you're local or visiting. So, where will you go first?
With your new-to-you car by your side, you'll find visiting places like the Alamo and Witte Museum is easier than ever. Here, you'll learn more about military history, Texan artifacts, dinosaur bones, and much more. It's a fun stop for the adults, but for the whole family, too!
Folks who want a hands-on day out with loved ones are invited to visit Ripley's Believe It or Not! museum. Check out some unique artifacts or life-like wax figures. Not only does it make for a fun, unconventional day out, but also a memorable one. No matter what you do, your used Toyota can help you get wherever it is you want to go.
Visit Our Used Car Dealer Today
---
How's that for taking care of just about everything? As you can see, the team at our used car dealer near San Antonio, TX, is all about taking care of your needs first and foremost. If you think you might be ready to cruise around the area in a used car that's perfect for your needs, you know what to do. Interested drivers should get in touch with our team at Vic Vaughan Toyota of Boerne.
Our certified car enthusiasts will help you quickly get behind the wheel. On top of that, a visit to our dealership means you'll have that team of experts by your side every step of the way. Contact us, visit our website, or come see us in person today to get started!
---